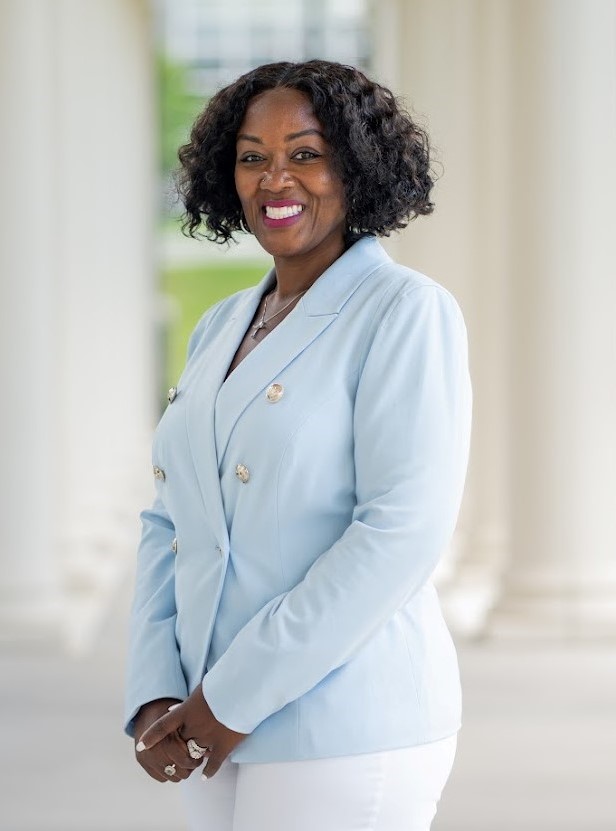 Narketta Sparkman-Key, PHD
As an authentic leader, Dr. Key is a change agent. She has led large programs, departments, divisions and grants through out her academic career. Her leadership is rooted in transparency, self awareness, growth and team building. It is her belief that if people feel valued, believe their contribution to the team adds value, understand the vision, and has bought into the vision the team can achieve great things.
With a firm background in equity and inclusion she leads with the goal to amplify diverse voices and utilizing diverse perspectives to achieve shared goals. She holds the belief that shared governance involves collaboratively strategic planning, crisis management, and policy development by making sure all stakeholders are represented in the process. Including those often marginalized and silenced. She exemplifies the characteristics of an authentic visionary leader who has the ability to transform any environment she enters.
2010-2012
Course Coordinator
Course Coordinator
Davenport University
June 2010-Dec 2012
2010-2012
Course Coordinator
2012
Assistant Professor
Assistant Professor
Old Dominion University
Dec 2012
2012
Assistant Professor
2017-2019
Program Director
Human Services Program Director
Old Dominion University
Nov 2017-May 2019
2017-2019
Program Director
2018
Associate Professor
Tenured Associate Professor
Old Dominion University
Dec 2018
2018
Associate Professor
2019
Assistant Chair
Assistant Chair of Department of Counseling and Human Services
Old Dominion University
January 1, 2019 -June 1, 2019
2019
Assistant Chair
2019
Interim Department Chair
Interim Department Chair Counseling and Human Services
Old Dominion University
May 2019-June 2019
2019
Interim Department Chair
2019-2022
Academic Affairs Director
Academic Affairs Director Faculty Diversity and Retention
Old Dominion University
June 2019-June 2022
2019-2022
Academic Affairs Director
2022
Full Professor
Tenured Full Professor
James Madison University
July 2022
2022
Full Professor
2022-2023
Associate Provost
Associate Provost Inclusive Strategy and Equity Initiatives
James Madison Universities
July 2022-April 2023
2022-2023
Associate Provost
2023- Present
Vice Provost
Vice Provost Strategic Initiatives and Global Affairs
James Madison University
May 2023- Present
2023- Present
Vice Provost